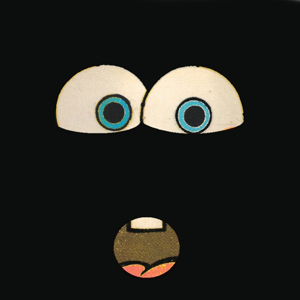 I was asked to write up a review for SKIMASK's most recent 12",
Cute Mutant
. SKIMASK's album,
Cute Mutant
, plays a lot like Whirlwind Heat's
Do Rabbit's Wonder
. It has a sound which appears spontaneous in nature while holding a hard-driven, dancerock nature. With muddled vocals similar to those of the Bumblebeez, the singer blares over drums and backup vocals.
What makes this album unique is also this album's main strength, the backup vocals. forgoing synths and guitars, the backup vocals create a frenzied array of crunchy pedal effects which fill this album with a full sound. The vocals sometimes create bass lines sounding familiar to any fan of DFA 1979 and other times create guitar sounds nearly imitating the sound of Whirlwind Heat.
I cannot stop comparing them to Whirlwind heat because I feel the album holds many of the same strengths and weaknesses. Cute Mutant is an album which sounds like it took too little time to record, but SKIMASK sounds like a band who could improvise a set on the spot.
Overall, this album was pretty decent, and it is an album which contains unholstered fun.
the album can be purchased
Here
.