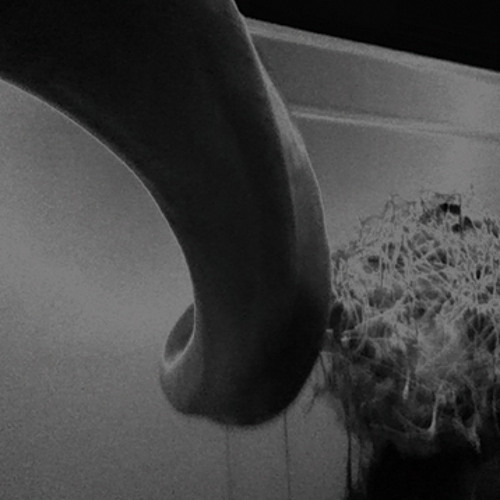 Here is an amazing album that randomly arrived on my doorstep.
If you were a fan of Aufgehoben's 2012 release, F
ragments of the Marble Plan
, than this album is for you.
This 9-track release spans just under 50 minutes and is filled with free-improv. noise.
Let's put it this way, if I heard this album last year, it would have made my year-end list.
Fadensonnen consists of two people, PD (on guitar) and RD (on drums).
Despite the band only being a duo, Fadensonnen's sound is full and textured.
At its harshest it still manages to stay pleasant, a feat quite difficult when sounds are occasionally journeying into the harsh noise genre.
At its softest, the guitar work of Glen Branca may be an accurate comparison.
Usually though, it sounds as if Bill Orcutt decided to be a little more cohesive.
White Night
does a great job of toeing the line between rhythm and chaos.
Track's like "Fire of Nights" prove this.
More importantly, though, is that after going to the edge of chaos, they are able to bring it back, (however briefly), before throwing the listener into even deeper sonic holes.
"Street Smokin Eyes" is probably the most challenging piece on this album, but it is also one of the most rewarding.
In sum, Fadensonnen came out of nowhere and blew me away.
Buy this album for that Keiji Haino fan you know, because I know he will thank you for it.